Broadening our support of people in crisis, we fund specialized interventions for people living in the grip of interpersonal violence, addiction, human trafficking, gang life or other conditions of crisis. These essential resources may include specialized interventions and pathways to new beginnings.
SOME EXAMPLES
Organizations offering survivor-centered shelter and services to victims exiting domestic violence, human trafficking, gang membership and other illegal, life-threatening entanglements.
Partnerships between non-profit organizations, local law enforcement and other stakeholders working to improve legal, enforcement and data tools used to reduce, prevent or better respond to illegal, abusive activities.
Programs supporting older youth and young adults who have experienced abuse and neglect, particularly those aging out of foster or other state-supervised care.
Programs offering multi-phased substance abuse recovery services that are minimally or not supported by government funding.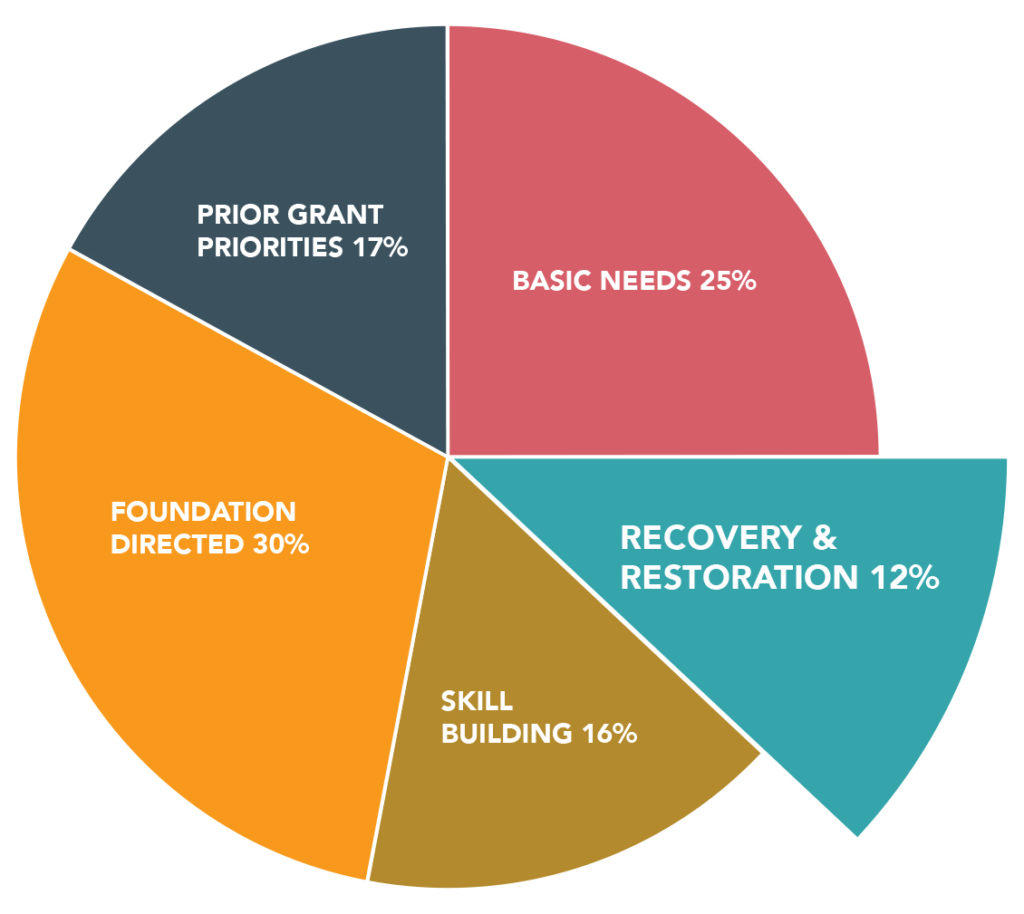 1 under $1M
4 $1M – $5M
0 $5M – $20M
0 $20M+
GRANTEE PARTNER INSIGHTS
"The development of Domestic Violence High Risk Teams has reinforced our belief that it takes multiple systems to help keep women and children safe, especially in highly lethal cases."
"Our motto is to never make decisions out of fear. We embrace this motto as we continuously assess how to expand our services to provide the highest quality continuum of care possible for our clients."
"…We are gradually getting referrals for counseling from the community, rather than just coming to us as a result of our staff performing a medical-forensic exam and referring them. The apparent growth of our community presence is important and we hope to see that trend continue to grow.