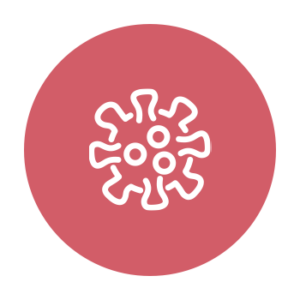 Covid-19 Relief
We supported our community in their mobilization and distribution of food, PPE, cash assistance, and other resources to meet wide scale emergency needs during the height of the COVID-19 pandemic in 2020 and 2021.
Our Grants Also Supported
Detroit Association of Business Organizations (DABO) for ensuring access to COVID-19 testing, vaccinations and community health workers' efforts to meet non-COVID community health needs.
The Micah 6 community for ramping up its important part in a community-wide, coordinated, integrated food security effort, which focused on increasing access to fresh produce and other healthy food not widely available at that time through other food providers.
Community Connections, through Wayne Metro Community Action Agency, for its pandemic-related mini-granting to grassroots leaders and groups via a community-led re-granting program.
Other Examples
Emergency operating expenses for organizations providing direct aid and services that addressed hardship caused by the COVID-19 pandemic and its economic consequences.

Gap funding for essential programs working to mitigate adverse educational and health impacts of the pandemic on Detroit families.

Redistributive funding to networks of community leaders who understood where relief was most needed, particularly those centering racial equity in their work.

Flexible funding and cash for individuals facing acute monetary barriers.